Bali Nusa Dua Theatre - Devdan Show Location
Bali Nusa Dua Theatre - Devdan Show is located in the hearty area of Nusa Dua or well known as Complex Indonesia Tourism Development Corporation (ITDC).
Transportation

A variety of transportation mode is available to choose from to go to the Theatre. A complimentary Bali Collection shuttle busses are available from most hotels in Nusa Dua, Jimbaran, and Tanjung Benoa. If you are happened to stay in one of these areas, please consult to your hotels concierge for the exact shuttle hours. If you would prefer to travel at your convenient time, there are Taxi, such as Blue Bird or local taxi to Online Transport, such as Uber and GoCar.


Great things to see within walking distance
Right Before Or After The Show!
Bali Collection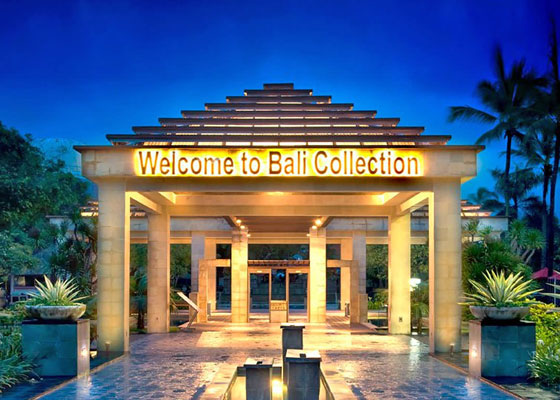 Bali Collection is adjacent to Bali Nusa Dua Theatre – Devdan Show, which would be the perfect and convenient choice for you to unwind before watching Devdan Show. Offers wide choices of restaurants (most of them are open until 23.00 hours) to fix your appetite, fashion retails, spa and wellness, craft shop and many others, all of these are adorned with the Balinese ambiance.
The Bay (Beach Clubs)
The Bay offers 6 different beachfront culinary experience, from Beach Club, Pool and restaurants that are equally fun and relaxing. It houses the legendary Bebek Bengil (Dirty Duck Dinner), and two Chinese Club Restaurants, namely Hong Xing and Ocean Star; and one huge luxury Beach Club with pool and DJ stand serving Thai food, namely Agendaz; one of the first flow rider Beach Club meet waterpark in Bali, namely Surf & Turf; and last but not the least is Pirates Bay , a great place for dinner with family. The Bay is 260meters (3 minutes) walk from our Theatre, and the great thing is, it is located just on the way to the Waterblow. A great place to have an early dinner just before the show.
Water Blow Beach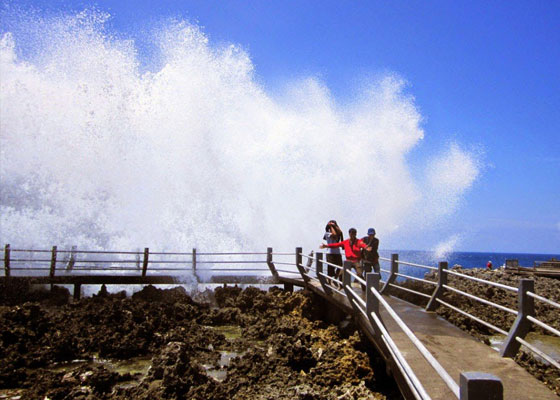 A 10 minutes (900 meters) light walks to the South East from Devdan Show, there is one stunning beach or famously known as Water Blow Beach. It is a must-visit beach which is a rock formation where waves colliding onto the rock wall creates a giant splash like water is blowing up. Wait until the wave hit the rock and it will become amazing strong current, from afar it shaped like white foam dancing to the top of the cliff. Water Blow Beach would be best for strolling around and enjoying the breeze of the ocean right before the show begins.
Museum Pasifika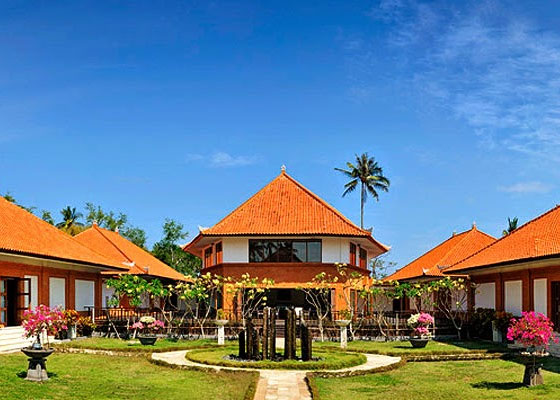 Centrally located 450metres away from Bali Nusa Dua Theatre – Devdan Show. Museum Pasifika dominated by cultural and Balinese life themes, presents a collection of historical artefacts, cultural and artistic items from over 200 countries and 25 artists